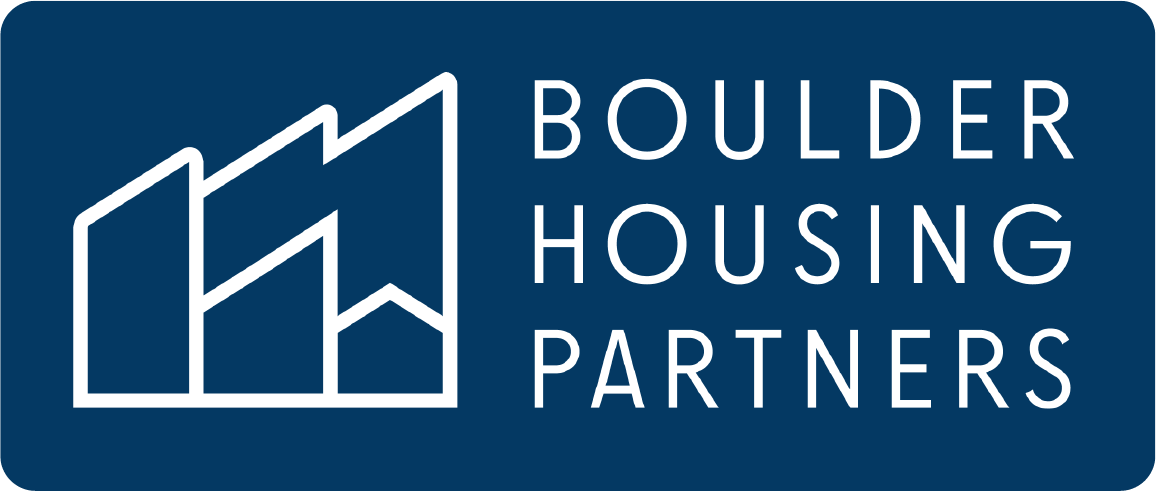 Maintenance Technician – Painter
Boulder, Colorado - Full Time
Are you looking for a position at a mission-driven, innovative organization with great benefits? If so, join Boulder Housing Partners! We are a PERA employer and offer great public employee retirement benefits, work-life balance, and flexible schedules.
We build, own, and manage affordable housing in the City of Boulder, bringing together staff and stakeholders from diverse backgrounds to accomplish a common goal.
OVERALL JOB OBJECTIVE: Under general supervision, the Maintenance Technician Painter performs routine to moderately complex surface preparation, painting and finishing tasks, applying a variety of methods to both interior and exterior surfaces.
DUTIES AND RESPONSIBILITIES:
Paints and decorates facilities by scraping surfaces; applying paint; filling cracks and holes; placing drop cloths; applying paints. Functions include:
Gathers painting materials and supplies by requisitioning from inventory or placing orders.
Prepares surfaces for painting by scraping surfaces; applying paint; filling cracks and holes.
Covers trim, floors, and other surfaces with tape, drop cloths and other protective coverings to keep them free of paint.
Maintains safe, secure, and healthy painting environment by erecting scaffolds, ladders, and safety barriers according to prescribed protocols; adhering to organization standards and policies, and to legal regulations; alerting others regarding potential concerns.
Understands and uses proper PPE methods.
Keeps painting equipment operating by following operating instructions; troubleshooting breakdowns; maintaining supplies; performing preventive maintenance; calling for repairs.
Documents maintenance and decorating actions by completing forms, reports, logs, and records.
Improves painting job knowledge by attending training sessions, reading technical publications.
Contributes to painting and organization success by welcoming related, different, and new requests; helping others accomplish job results.
Assists in performing a variety of simple maintenance and repair tasks and housekeeping services on Boulder Housing Partners' properties and units.
Performs related duties as required by management to meet the needs of BHP.
Remains generally alert to conditions and events occurring at Boulder Housing Partners' properties.
MACHINES AND EQUIPMENT USED IN WORK INCLUDE BUT ARE NOT LIMITED TO THE FOLLOWING:
Personal vehicle, telephone, tablet, ladders, paintbrushes and other tools.
REQUIRED QUALIFICATIONS:
Good communications skills. Ability to interact with diverse tenant population. Must possess a self-starter attitude with the ability to work with little supervision and direction. Valid Colorado driver's license and acceptable motor vehicle record. Acceptable background information, including criminal background history.
DESIRED QUALIFICATIONS: Completion of trade school or apprenticeship training program (or equivalent work experience) in one or more general building trades which can include painting. Bilingual and/or proficient in Spanish.
WORKING CONDITIONS:
Physical Demands: This is a moderate to heavy labor position, requiring significant physical exertion to perform job duties. Requires the ability to lift up to 50 pounds. While performing the duties of this job, the employee is regularly required to stand, walk, sit, use hands and fingers to handle or feel, and reach with hands and arms. The employee is required to stoop, kneel, crouch, crawl, lift, carry, walk and stand. Frequent hand/eye coordination to operate tools and equipment; vision for reading, recording, and interpreting information; speech communication and hearing to maintain communication with staff and vendors.
Work Environment: While performing the duties of this job, the employee is exposed to moving mechanical parts, outside weather conditions for Colorado, risk of hot water, air and open flame burns, and risk of electrical shock. Work may involve the risk of medical hazards and use of universal precautions and personal protection equipment. Work may be performed alone during non-traditional hours while assisting Maintenance I, II, and III positions including evenings, early mornings, weekends, and holidays. Work may be performed in or around a standard residential environment, an industrial environment, or around buildings with heavy public use. The noise level in the work environment may range from light to heavy with use of power equipment. Work will be performed in indoor and outdoor environments, in and around equipment, in areas of limited access, confined spaces, heights, and unsanitary conditions.
Equipment Used: See the above description for machines and equipment used in work but is not limited to.
Hiring Range: $21-22/ Hourly DOQ
BHP is an Equal Opportunity Employer. We do not discriminate on the basis of race, color, religion, sex, sexual orientation, gender identity, national origin, disability, or any other status protected by law or regulation. Reasonable accommodations may be made to enable individuals with disabilities to perform the essential functions of the position.
HISTORY
Founded in 1966, Boulder Housing Partners (BHP) is known for creative and award-winning approaches. BHP's goal is to make living in Boulder possible and affordable, regardless of income. We are committed to fostering a healthy sense of community in every property we develop. We are an inclusive organization that operates creatively, decisively, and effectively, with strong and consistent values and an understanding that housing is as much about people as it is about place. We build, own and manage 33% of the total inventory of affordable housing in Boulder, making a strong contribution to City Council's goal that 10% of all housing is permanently affordable.
Our commitment to the organizational stewardship of assets involves fostering a caring and supportive work environment for our most valuable asset - our employees. We realize that our mission can only be realized with a team of dedicated and passionate people. BHP provides professional development opportunities as well as a generous benefits package that includes medical, dental, vision, life insurance, paid holidays and personal days, as well as retirement benefits. Our culture promotes work-life balance and opportunities to engage in healthy lifestyle activities.
What it's like to work with us:If your goal is to help build diverse and inclusive communities by providing homes, creating community and changing lives, consider joining us at BHP. We know our employees are our most important resource, in addition to rewarding and meaningful work we enjoy:
Medical, dental, vision health plans
Retirement benefits that includes PERA defined benefit plan plus 401k and 457 plans
Paid life insurance
Employee wellness program
Long term disability
13 paid holidays per year plus vacation and sick leave
Excellent work-life programs, such as flexible schedules, training opportunities, and more