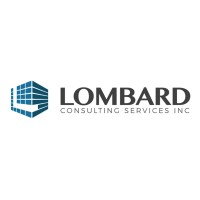 Construction Cost Estimator
Huntington Beach, California - Full Time
If you are a seasoned Construction Cost Estimator or General Contractor committed to precision, excellence, and client service, this unique position with Lombard Consulting Services Inc. may be your next fulfilling career adventure. As our newest Construction Cost Estimator, your contributions to our dynamic team of industry experts will provide in-demand support to general contractors, builders, and construction firms. A career with us benefits professionals like you who thrive on challenges, accuracy, and creativity. You will become a trusted advisor to companies facing defect claims and potential litigation.
Our ideal Construction Cost Estimator will have a background in full-cycle construction management as a hands-on General Contractor, Construction Superintendent, Builder, or Construction Cost Estimator who knows how to accurately develop scope and evaluate construction costs from start to finish, for new construction, defect repair, rebuilding, and restoration. You have worked on both residential and commercial projects during your career.
Lombard Consulting Services Inc. is an eminent West Coast construction consulting firm with more than two decades of expert support for our clients. We serve as a collaborative partner, offering an array of essential services to a diverse clientele. Our team provides expert witness services, cost estimating, property loss evaluation, innovative architectural solutions, and dedicated quality control for a variety of projects.
In addition to salary, Lombard Consulting Services Inc. offers a comprehensive benefits program that includes multiple HMO and PPO health insurance plans, dental and vision insurance options, life insurance, a flexible spending account, paid time off, an annual bonus, a 401k plan with company match, and professional development assistance. Intrigued? Read on for more details.
What You'll Do:
Collaborate closely with our team of licensed architects, engineers, and seasoned general contractors, employing your cost estimating strengths to clarify the intricacies of construction defect litigation.
Thoroughly assess and analyze damage scope to inform detailed estimates.
Strategically evaluate estimating methodology, scope of work, quantity take-offs, and unit costs.
Direct the development of recommended corrective measures, merging your expertise with innovative thinking.
Develop detailed repair estimates and articulate findings in clear, comprehensive reports.
Occasional site visits may be necessary.
Serve as an expert witness on behalf of our clients.
What You'll Bring:
A proven track record of 10 or more years as a cost estimator or construction management professional for a variety of residential and commercial projects.
Deep expertise in scope development.
In-depth familiarity with construction processes and sequencing to shape comprehensive estimates.
Knowledge of reconstruction processes needed to repair existing structures.
Microsoft Excel and/or estimating software skills to build your data-driven insights.
Ability to analyze information and write reports, translating complexities into clear narratives.
Exceptional analytical, organizational, and problem-solving abilities that enable you to navigate challenges seamlessly.
Ability to self-manage and operate independently amidst multiple projects and deadlines.
This position will engage your practical knowledge, creativity, AND wisdom to support clients as a trusted advisor. Are you up for an invigorating challenge? If so, please apply today for our thoughtful consideration.
Company Overview:
Embrace the opportunity to join the ranks of Lombard Consulting Services Inc., a distinguished construction consulting firm serving the West Coast. For over two decades, we have been a trusted partner, offering an array of indispensable services to a diverse clientele. From expert witness services and cost estimating to property loss evaluation, architectural solutions, and quality control, our reputation speaks volumes.