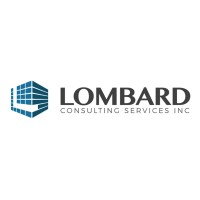 Senior MEP Construction Expert
Huntington Beach, California - Full Time
You are a highly experienced, hands-on Senior MEP Construction Expert. You are the person others go to when they need a Subject Matter Expert in plumbing, mechanical, and electrical best practices, based on many years of real-world physical installation. This is not a traditional hands-on MEP construction role. Instead, this is a unique opportunity to step into a senior role that is not only less physically stressful, but one that also allows you to apply your knowledge and experience to provide insightful defect analysis, reporting, and expert witness testimony.
A career with Lombard Consulting Services Inc. advances professionals like you who thrive on challenges, accuracy, and creativity. You will join a dynamic team of construction professionals and serve alongside them as a trusted advisor to companies facing defect claims and potential litigation.
Our ideal Senior MEP Construction Expert is a top performer with ten or more years of plumbing experience, who enjoys collaborating with a team of senior construction professionals focused on superior service to our clients. You will spend time in one of our California offices and time on the road working with clients and visiting completed projects. We have offices in Huntington Beach and the Bay Area, and we will consider a qualified remote candidate located in another western state.
Lombard Consulting Services Inc. is an eminent West Coast construction consulting firm with more than two decades of expert support for our clients. We serve as a collaborative partner, offering an array of essential services to a diverse clientele. Our team provides expert witness services, cost estimating, property loss evaluation, innovative architectural solutions, and dedicated quality control for a variety of projects.
In addition to salary, Lombard Consulting Services Inc. offers a comprehensive benefits program that includes multiple HMO and PPO health insurance plans, dental and vision insurance options, life insurance, a flexible spending account, paid time off, an annual bonus, a 401k plan with company match, and professional development assistance. Interested? Continue reading for more information.
What You'll Do:
Consult with clients regarding construction defect analysis, reporting, and expert testimony.
Devise investigation strategies, at times including intrusive investigation and testing using your knowledge of testing protocols.
Draw upon your cumulative knowledge of construction methods, sequencing, materials, components, systems and building codes.
Collect and analyze data and results, using your analytic powers, product standards knowledge, best practice standards, and ability to read, examine, and interpret blueprints, architectural drawings, financial and job cost reports.
Evaluate the scope of damage and determine corrective actions.
Develop recommended corrective measures using your construction expertise, problem-solving capabilities, and knowledge of construction contracts.
Prepare and submit coherent and persuasive reports to present your thorough findings.
Participate in depositions, testimony, and settlement discussions with confidence in your expertise.
Build strong relationships with clients, partners, consultants, and team members.
What You'll Bring:
Experience in developing investigation strategies and conducting intrusive investigations.
Knowledge of materials testing methods, protocols, data collection, and analysis of test data and results.
Expertise in scope of damages evaluation and recommending corrective measures.
Report writing experience and the ability to prepare and submit trustworthy, persuasive reports.
Capability and desire to testify as an expert witness for depositions, settlement discussions, in the courtroom, and to provide litigation support as needed.
Exceptional analytical, organizational, and problem-solving skills.
Self-motivated and able to work independently while managing multiple projects and deadlines.
Experience with residential and commercial construction processes and sequences.
Expertise in building materials, components and systems.
Knowledge of construction methods, building codes, product standards, and standards of practice.
Knowledge of construction contracts.
An active C-36 Plumbing License, or the ability to reinstate or obtain this license, is required.
Additional desirable licenses include a General Contractor's License and/or a C-20 HVAC License.
If you're highly knowledgeable of everything MEP, with an interest in using your mind more than you've used your hands, we look forward to meeting you! Apply online today for our thoughtful consideration.
Embrace the opportunity to join the ranks of Lombard Consulting Services Inc., a distinguished construction consulting firm serving the West Coast. For over two decades, we have been a trusted partner, offering an array of indispensable services to a diverse clientele. From expert witness services and cost estimating to property loss evaluation, architectural solutions, and quality control, our reputation speaks volumes.